Policy Updates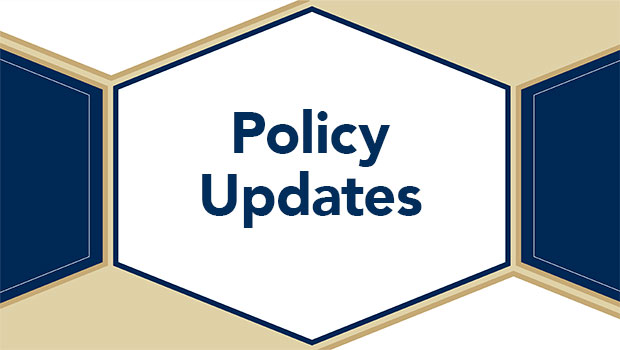 Academic Course Load Policy Updated
Published on July 15th, 2021
Columbia Southern University considers a full-time course load in a 10-week period as six credit hours for undergraduate programs and three credit hours for graduate programs. Graduate and undergraduate students in good standing may take up to six credits per enrollment period.
Summary of changes to academic course load policy:
New language was added to address students who are enrolled in an Accelerated Pathway.
Content was streamlined for optimal clarification to students.
Course Load Allowance
To request a course load allowance beyond six credit hours, the student must work closely with their assigned academic advisor to develop a plan that will lead to success. Upon submission of each enrollment request, the academic advisor may approve the overload for a maximum of nine concurrent credit hours. Courses in which a student has requested additional time beyond the original course end date are also considered. (A grade of "I" is recorded.) A student who requests a course load allowance must meet the following requirements:
Successfully complete at least 12 credit hours (undergraduate), or 6 credit hours (graduate) at CSU in their current degree program.
Establish a minimum GPA of 3.0.
Adhere to CSU's institutional academic progress policy.
Exceptions to the policy require approval from the student's academic program director. The dean of the college determines course load allowance appeal decisions.

Accelerated Pathways
Students enrolled in accelerated pathways may enroll in nine credits at the time of initial enrollment. To remain enrolled in an accelerated program, students are required to maintain satisfactory academic progress as described in the institutional academic progress policy.

Students enrolled in the Doctor of Business Administration program should refer to the DBA academic course load policy.


Tiny Url for this post: https://tinyurl.com/yewfjhqy